Jira: Speed up your projects and increase productivity
Jira is a project management tool. It allows you to easily plan, track and manage project phases. Jira streamlines the workflow, speeds up project completion, and increases work productivity.
Jira Software – Project and issue tracking

Jira Work Management – Business teams

Jira Service Management – ITSM
"76 per cent of users of agile design tools have chosen Jira to increase transparency.
"

Source: Gartner
Grow your business with Jira data
Jira and the other Atlassian solutions link expertise, project goals and business goals. They allow you to
plan work phases in advance
monitor the different phases of the project in light of the data
identify and resolve interdependencies between teams
combine the goals of several different teams and projects
utilise the diverse expertise of key personnel in several projects simultaneously
predict the completion date of the project
make objective decisions based on data by combining return on business value with project objectives
…and lots more!
Contact us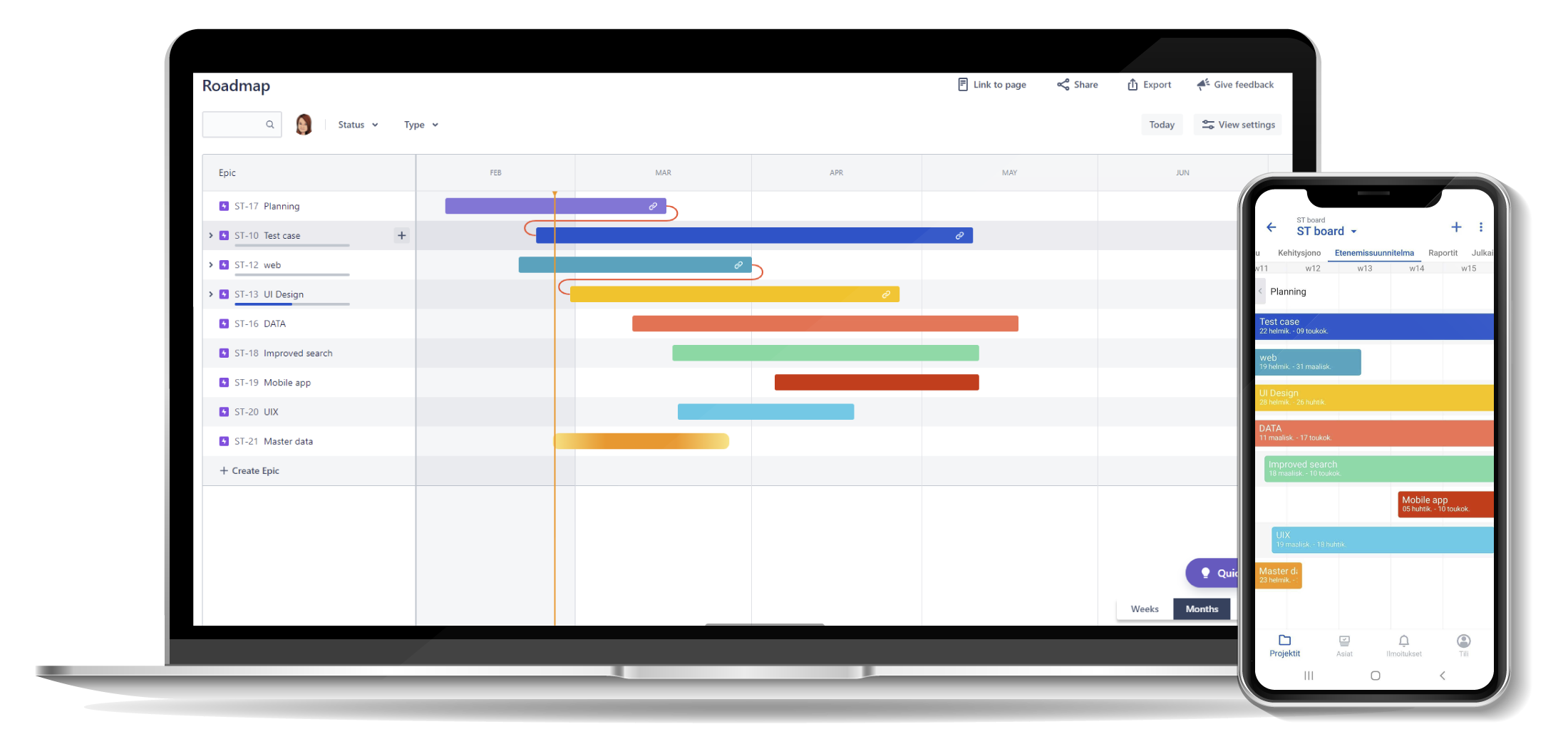 Jira is easy, scalable and customisable
Jira is Atlassian's flagship product – and not for nothing. The popularity of Jira is based on its ease of use. The software is suitable for all organisations and teams, regardless of the industry.
Jira grows and changes according to your needs. You can start by leveraging simple Jira projects and expanding the software as your business needs increase and requirements grow. With Jira, you can also combine the work of multiple teams into one large manageable entity.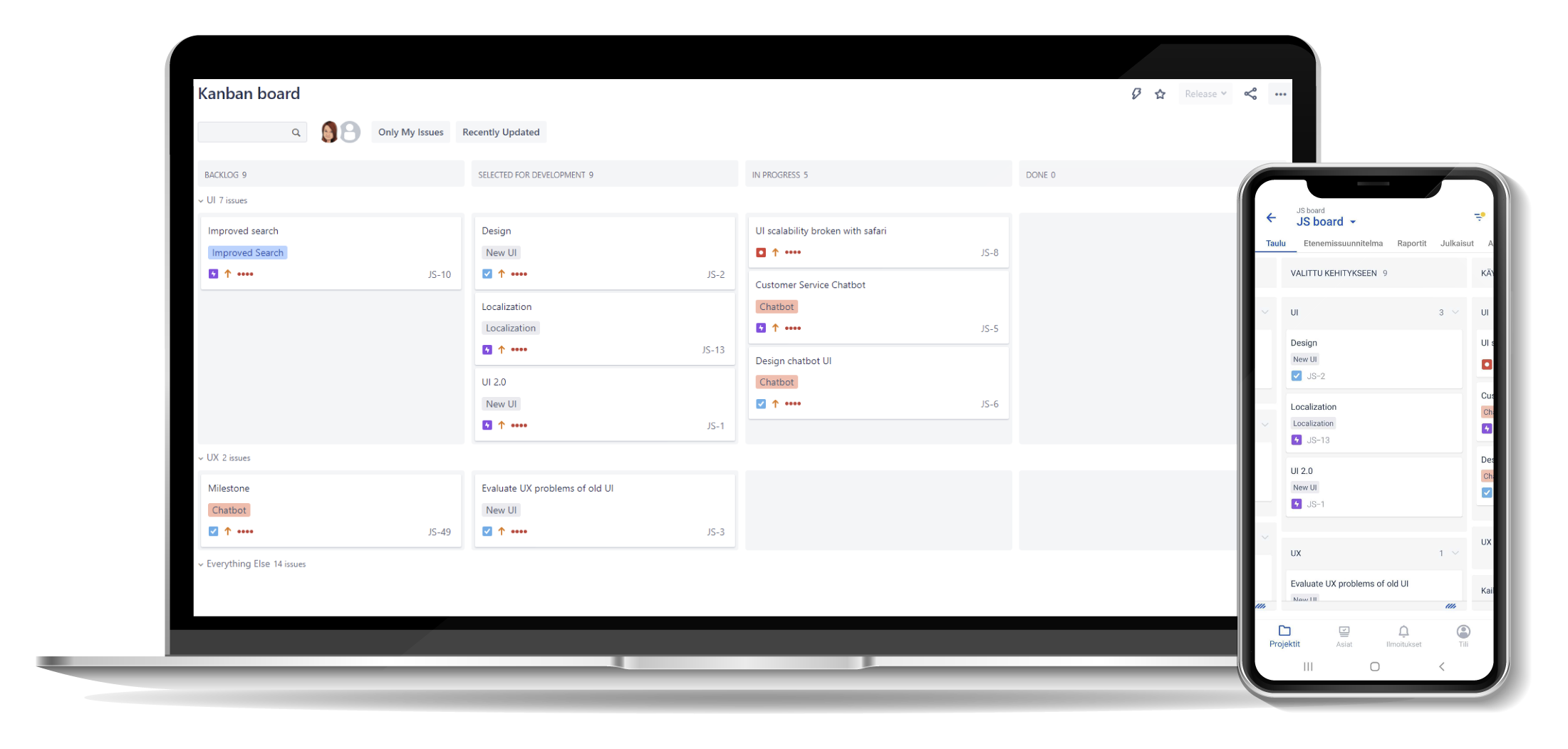 Increase transparency with real-time Jira reports
Increase transparency with real-time Jira reports
Jira makes project work transparent. Real-time, visual reports are easy to use for communication, evaluation and further planning. Jira has a comprehensive selection of ready-made reports to help you track project completion from a variety of perspectives. Jira also allows you to create custom reports.
"Jira is an agile project tool that allows you to get started easily and add functionality later as needs grow."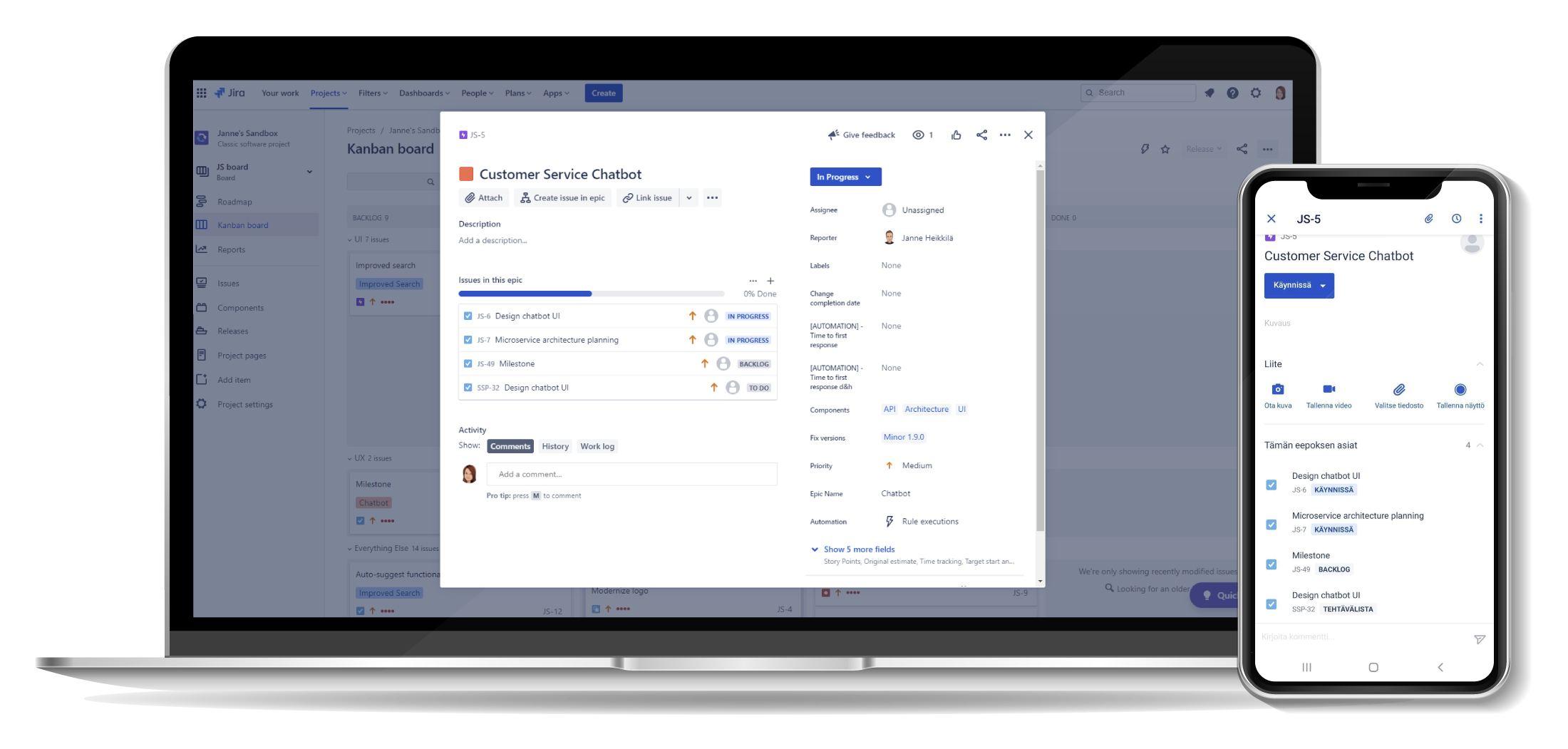 Jira's data protection is always up to date
Jira has a full audit trail built in. Jira is secure and GDPR compliant – just like other Atlassian products.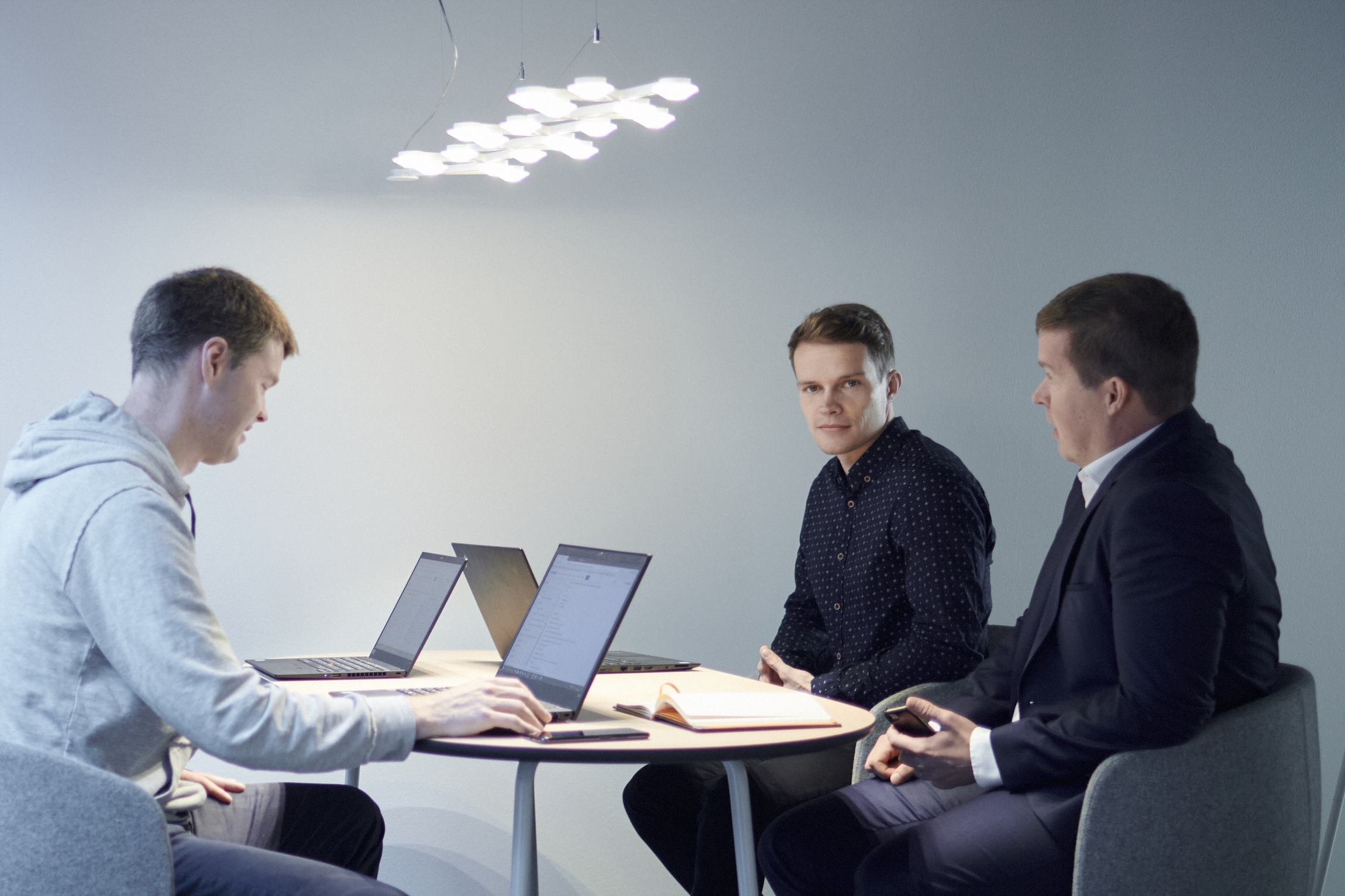 Let Finland's top Atlassian experts help!
At Avoset, we know Atlassian products like the back of our hand. We build Jira specifically for your business needs or develop it in a direction that supports your business goals.
In 2020, our customer satisfaction was 4.9/5.0 and our customer retention was 100%.
We are an Atlassian Platinum Solution Partner. We give our work a full guarantee of satisfaction and performance.
Project implementation
Design > Proof of Concept > Configuring Jira according to customer needs > Piloting > Transfer to production and training
You can take evaluation licences for the duration of the project before making a final decision.