Confluence – Idea, refine and document together
Confluence is an Atlassian product that allows your company's teams to create, share and edit different content in an agile and transparent way.
Confluence develops and enhances the work culture: it breaks down silos, enables participation, eliminates unnecessary duplication, centralises documents and directs all expertise to one place.
Confluence also acts as your company's intranet.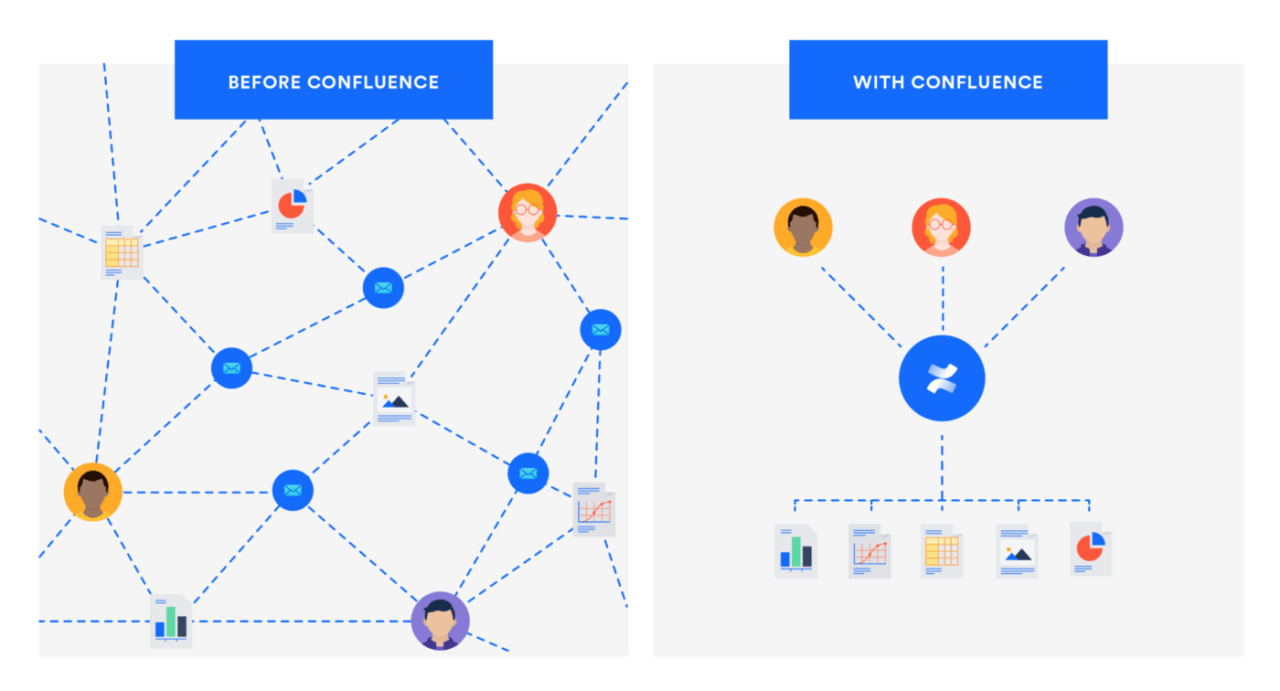 Confluence secures your company's knowledge capital
With Confluence, you can centralise all of your organisational information in one place: best practices, research, insights, and customer feedback are available to every employee and able to be developed by them.
When you use Confluence as a document processing and distribution channel, information is not lost in the depths of emails or leaked outside of the company when staff change.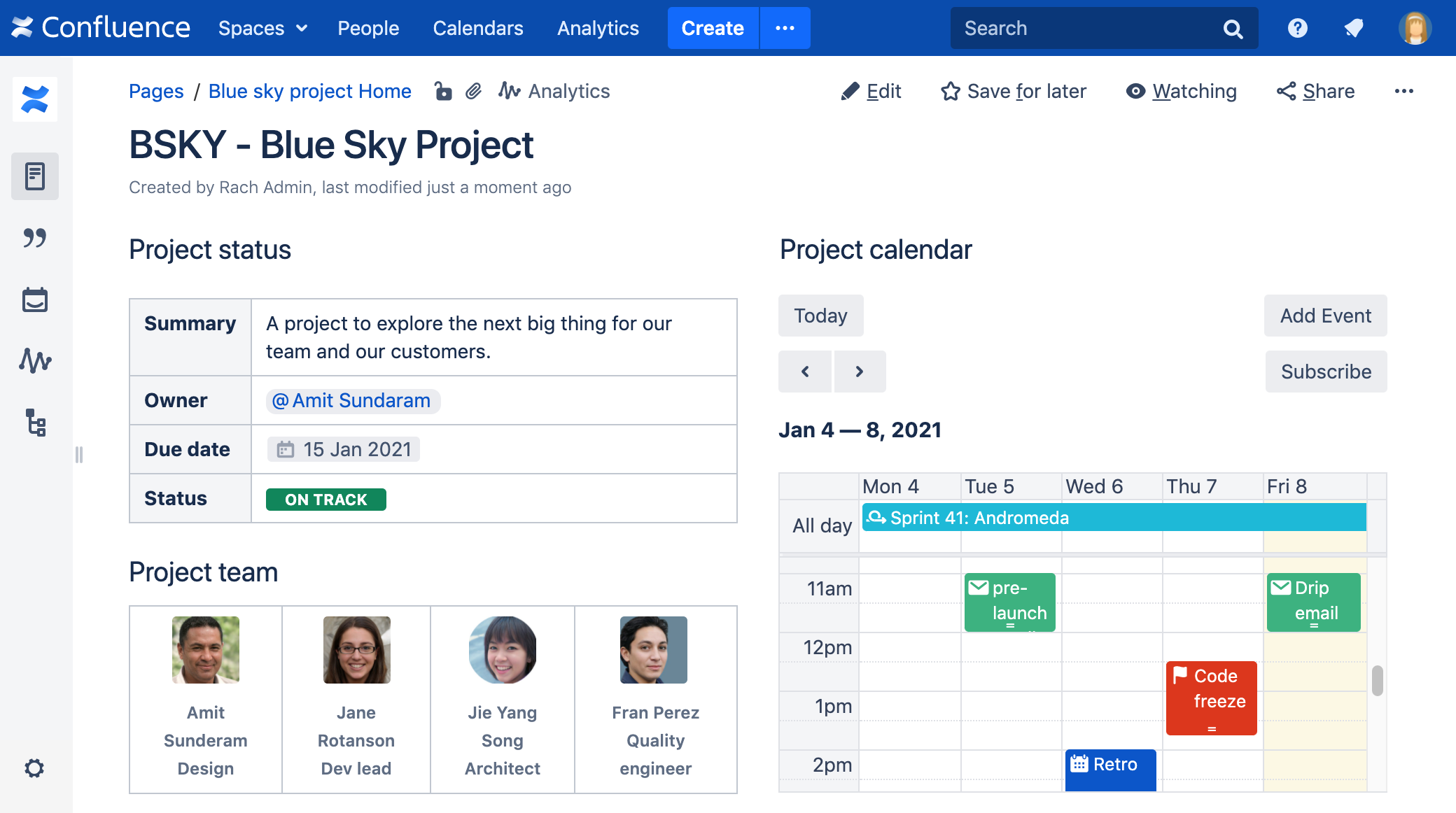 Confluence's comprehensive features are available to you everywhere
We always tailor Confluence to the customer's needs. It is especially suitable for product and service organisations that produce content for many user groups and for different purposes.
Clear teamwork spaces
Hierarchically organised pages
Possibility to distribute limited access rights to customers, for example
Overview of team and project
Real-time collaboration editing mode
Automatic versioning
Strong data security
Scalable
With the mobile app, you can take advantage of Confluence anywhere, on any terminal.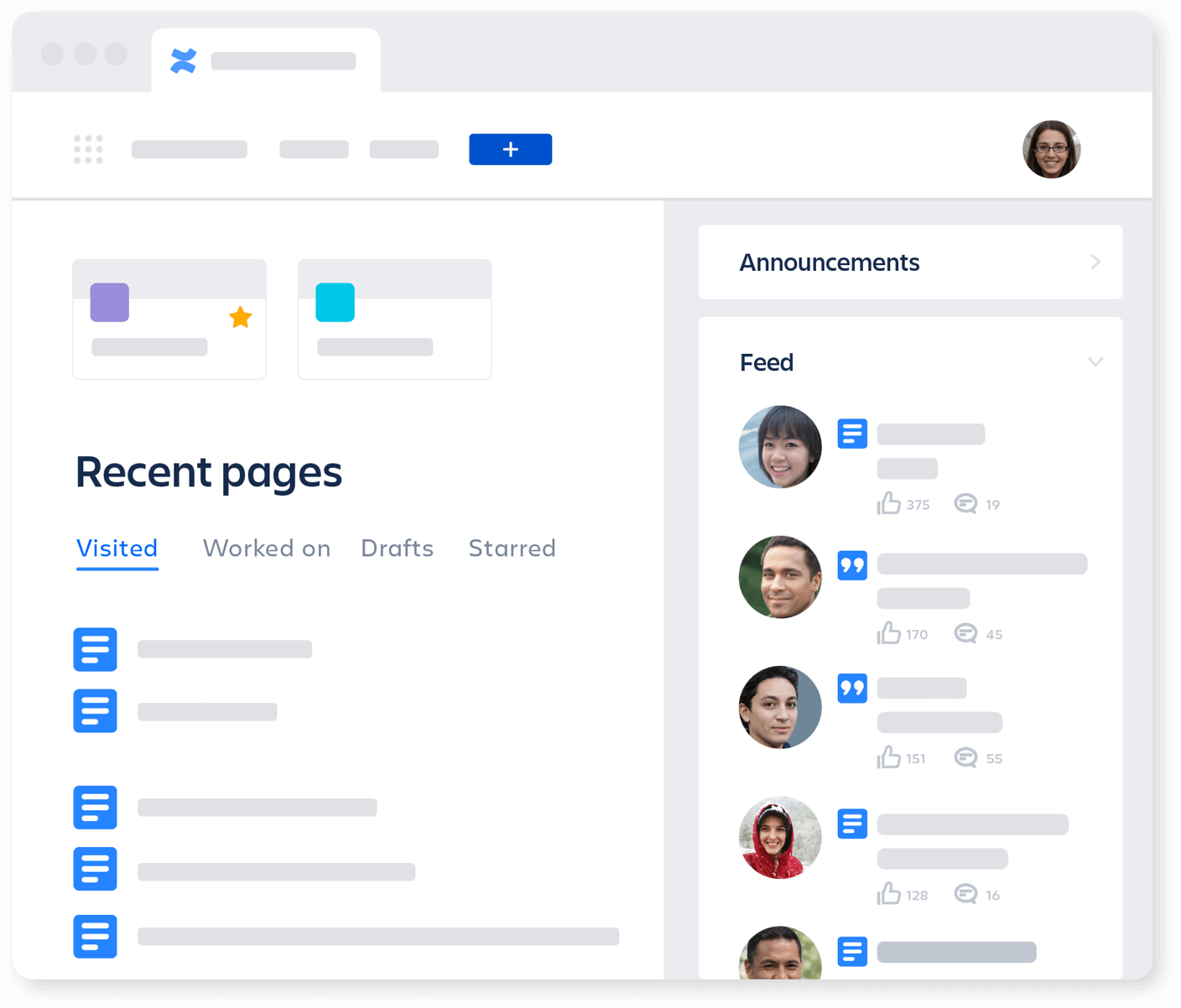 Collaboration with people outside the company
The External Collaboration feature allows you to invite people outside your organisation to Confluence without fear of security breaches. People you invite will only see the content you select.
only see the content you select. Confluence's data security is always up to date
Confluence has a full audit trail built in. Confluence is data secure and GDPR compliant – just like other Atlassian products.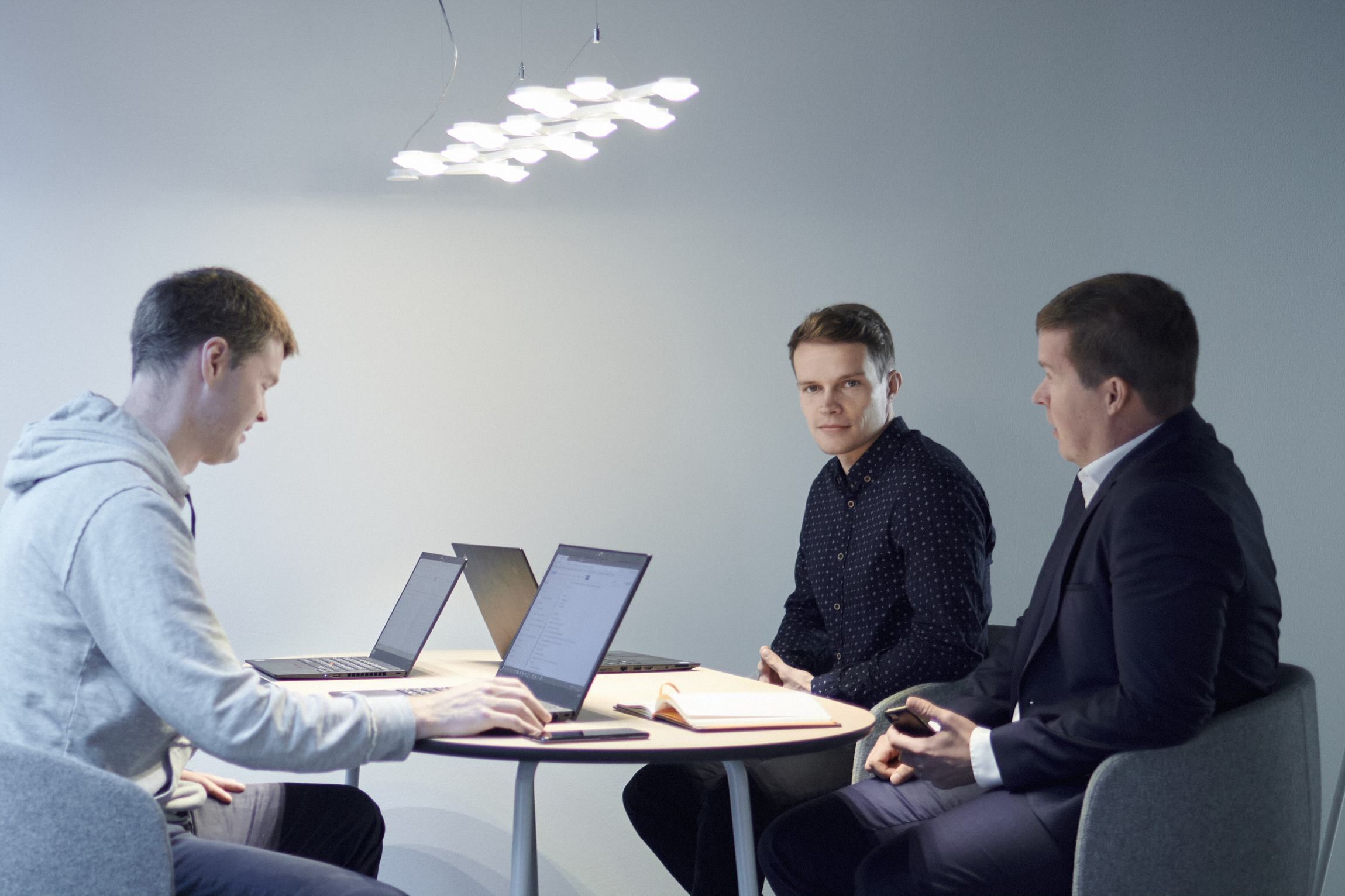 Let Finland's top Atlassian experts help!
At Avoset, we know Atlassian products like the back of our hand. We build Confluence specifically for your business needs or develop it in a direction that supports your business goals.
In 2020, our customer satisfaction was 4.9/5.0 and our customer retention was 100%. We are an Atlassian Platinum Solution Partner. We give our work a full guarantee of satisfaction and performance.